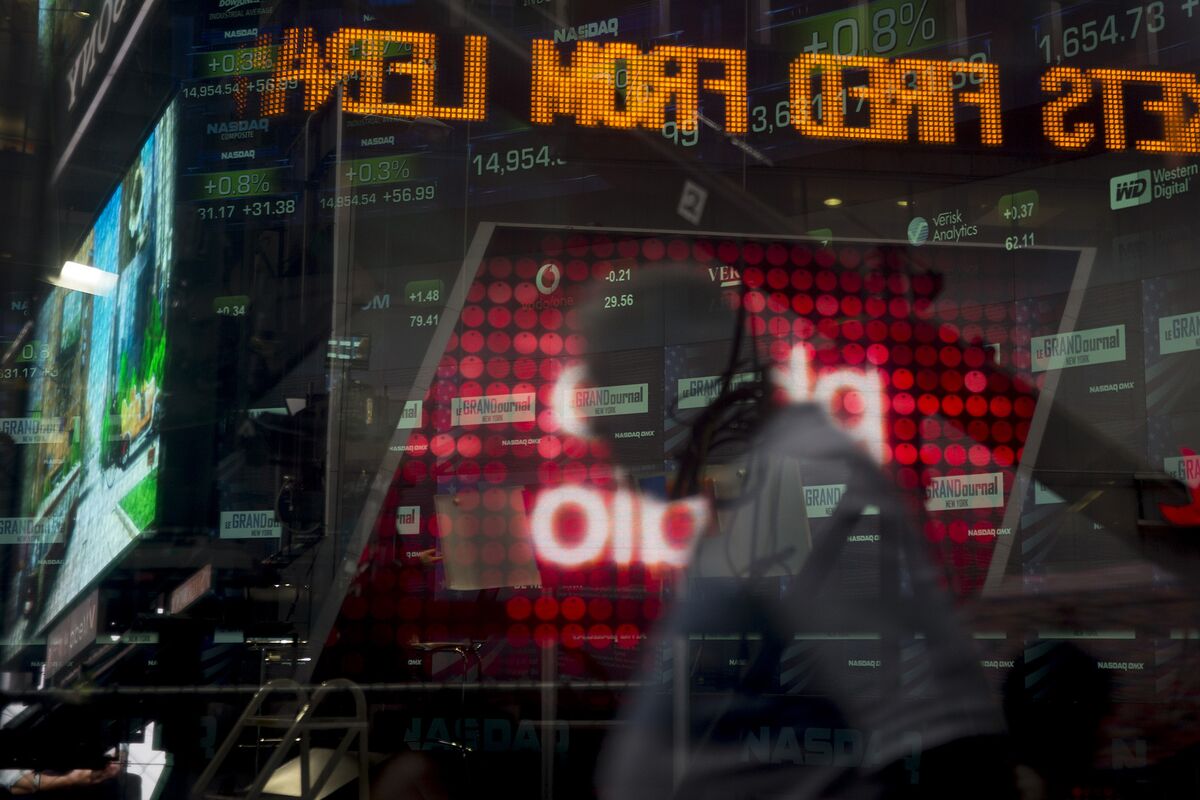 Erroneous prices of Nasdaq stocks, including some of the world's biggest technology companies, flooded traders' screens after the U.S. market shut early Monday before a holiday.
The prices were distributed by third-party data providers after Wall Street closed early for the July 4 break. The exchange operator was conducting a test of its pricing data feed that led to some providers, including Bloomberg LP, the parent of Bloomberg News, showing exaggerated moves in shares including Apple Inc. and Microsoft Corp. that never occurred, according to spokesman Joe Christinat. The test data is sent daily, he said. Nasdaq is working with the providers to resolve the issue, he said.
The apparent swings came on a day that the U.S. stock market closed three hours earlier than usual at 1 p.m. While Nasdaq's website said its systems were operating normally, trading screens around the world showed the likes of Amazon.com Inc. and Microsoft's shares appearing to fall by more than 50 percent. Apple's stock was at one stage looking as if it had risen 348 percent. The data showed more than a dozen securities, including Nasdaq's own company stock, at the same price, $123.47.
"I'm surprised it doesn't happen more often," considering the complexity of today's financial markets, said James Angel, a finance professor at Georgetown University in Washington. "We want these mistakes to happen when the market is closed on a holiday, rather than when the market is open for business."
Stock Feeds
Nasdaq and NYSE Group Inc., a unit of Intercontinental Exchange Inc., each run central data feeds that are the industry standard bearers. The essential information they provide includes price quotes and trades that were executed. Each company also sells more detailed, fast-moving proprietary data feeds that traders can purchase for additional fees.
"There is no technical issue at Nasdaq," Christinat said, adding that no trades were made at the incorrect prices. "Bloomberg and a few other providers improperly disseminated test data."
A Bloomberg LP spokeswoman declined to comment.
Nasdaq has had previous issues with its pricing data feed. In 2013, the exchange halted all trading in its listed stocks for about three hours because of a fault with the feed.
Let's block ads! (Why?)
Powered by WPeMatico