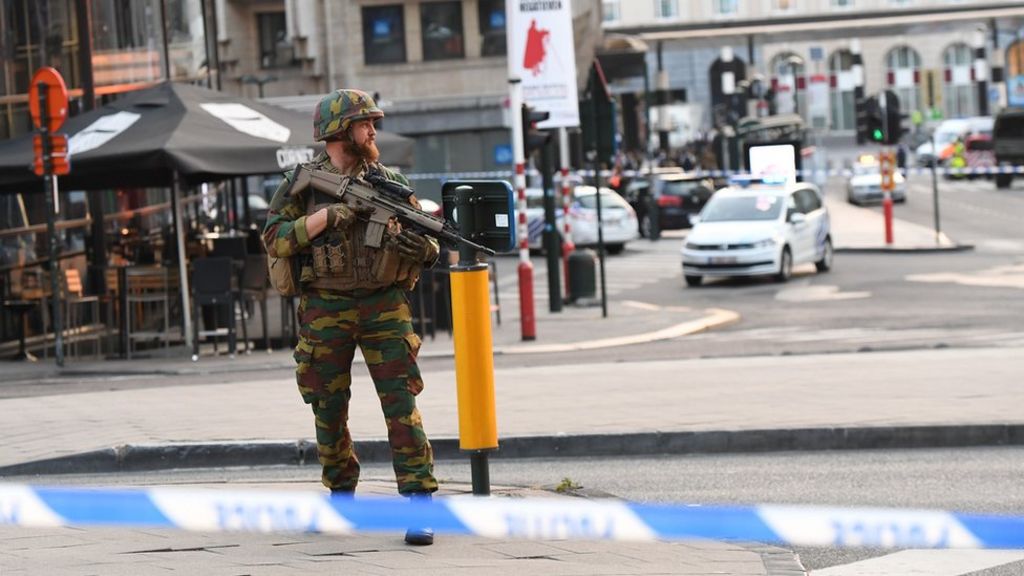 A man has triggered a small explosion in Brussels Central Station, a spokesman for the Belgian federal police told the BBC.
The man was shot by soldiers inside the station and no-one else is believed to have been injured.
Police say the situation is under control. The station and the city's Grand Place were evacuated.
In March 2016, 32 people died in attacks on Brussels claimed by the Islamic State (IS) group.
According to Belgian newspaper La Libre Belgique, quoting prosecutors, the man who was shot was wearing a rucksack and a bomb belt.
He detonated a device when he attracted the attention of soldiers in the station, the paper says.
Several Belgian media outlets quote witnesses as saying the man shouted "Allahu Akbar" ("God is great" in Arabic) before setting off the explosion.
"People were fleeing everywhere," a witness told RTL radio.
As the station and Grand Place were evacuated, businesses and restaurants were ordered to close and draw down their shutters, RTL adds.
Metro lines running through the station were also briefly suspended on orders of the police, according to the radio.
Let's block ads! (Why?)
Powered by WPeMatico