7:00 AM ET
Training camps have begun for all 32 teams, so it's time for us to get bold.
Who starts? Who gets cut? Who gets traded?
NFL Nation makes a bold prediction from every camp.
NFC East | NFC North | NFC South | NFC West
AFC East | AFC North| AFC South | AFC West
NFC East
Earl Thomas will be a Cowboy.
The Cowboys and Seahawks talked about a deal at the combine and again during the draft but nothing came to fruition. Now that the players are on the field and Thomas appears willing to stick to his play-me-or-trade-me stance, the two sides can get back to talking about a deal. The Cowboys have not addressed the position in a meaningful way in the draft or free agency. They like Jeff Heath and Xavier Woods as a pairing now, but Thomas is one of the top safeties in the NFL. They have the wherewithal to give him a new deal or allow him to play on the final year of his contract in terms of salary cap space. Given how long there has been a Thomas-to-the-Cowboys, there just seems to be too much smoke for it not to happen. — Todd Archer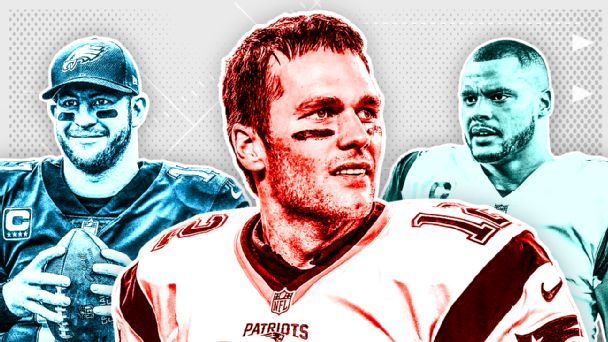 A panel of 50 NFL executives rated all 32 starters on a scale of 1 to 5. Where does your team's QB land?
• 2018 QB Tiers results: Execs rate all 32 starters
• Name that QB: Match the quote to the player
• Execs evaluate future of 2018 first-rounders
Safety Michael Thomas works himself into a pseudo-starting role as the nickel cornerback.
The veteran isn't being talked about much for that position, but it's something he has done plenty of during his time with the Dolphins. The Giants' lack of