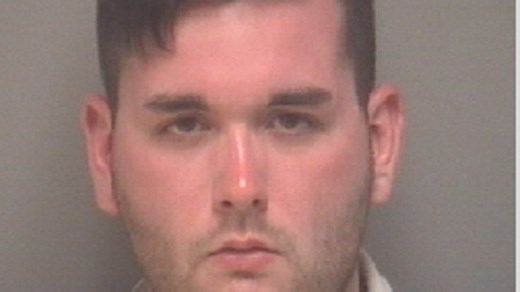 James Fields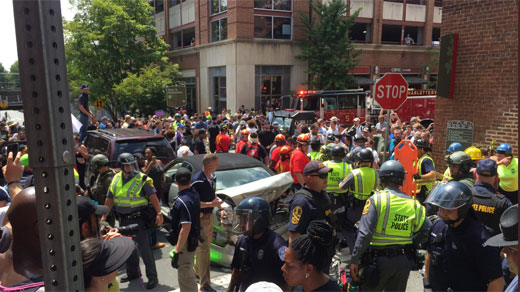 Scene of the crash on 4th Street in Charlottesville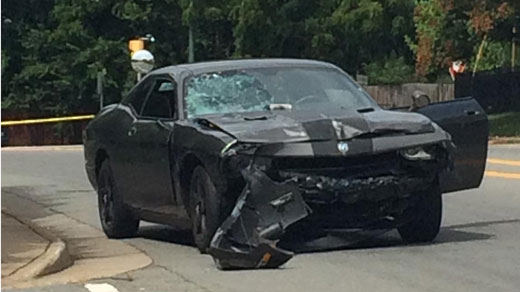 Gray car involved with the crash, following arrest on Monticello Av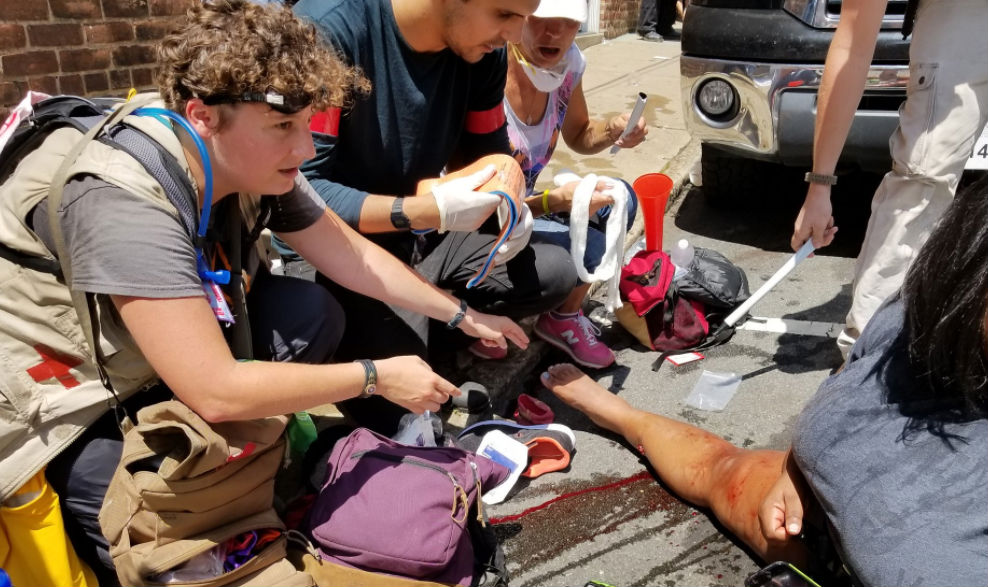 CHARLOTTESVILLE, Va. (WVIR) –

The city of Charlottesville says one person is dead and 19 are injured following car plowing into a crowd downtown during Saturday. Fifteen others were injured in the day's rally events.
Police arrested 20-year-old James Alex Fields of Maumee, Ohio, and is held without bond at Albemarle-Charlottesville Regional Jail on a second-degree murder charge and three counts of malicious wounding.
At about 1:30 p.m., a silver Dodge Charger struck a crowd of people on Water Street near 4th Street. The driver backed backed up the one-way street and zoomed away from the scene.
Police barricaded the scene of the accident shortly after the incident.   
"And just went flying everywhere, the pedestrians.  It's the most horrific thing I've seen in my life," Danny Moogan, who witnessed the crash, said.
"There was blood all over the street … the car did not have any plates, tinted out windows.  We couldn't even see them.  It seemed like it was planned," Kristen Nutter said, another witness, said.
 Many of those people were laying at the scene while police and first responders provided medical care. The victim's name has not been released.
Vigils were held Saturday night in McGuffey Park as well as the Downtown Mall.
The Richmond FBI Office is opening a civil rights investigation into the deadly car attack.
Statement from Richmond FBI:
"The Richmond FBI Field Office, the Civil Rights Division, and the US Attorney's Office for the Western District of Virginia have opened a civil
rights investigation into the circumstances of the deadly vehicular incident that occurred earlier Saturday morning. The FBI will collect all available
facts and evidence, and as this is an ongoing investigation we are not able to comment further at this time."
Let's block ads! (Why?)
Powered by WPeMatico