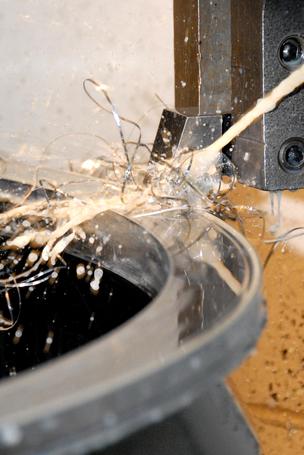 Zak Inc. has begun operating under the name LAI New York.
Reporter- Albany Business Review
Patrick J. Gruetzmacher says LAI International Inc. will spend the next few months preparing Zak Inc. to make parts for the aerospace industry for the first time.
LAI International, an Arizona-based manufacturer of parts for aircraft engines, power generators and medical devices, acquired Zak Inc. in a deal announced last week. Zak Inc. is a Green Island, New York manufacturer of parts used in generators and turbines. Terms of the deal were not disclosed.
"We need to bring the New York office up to speed," says Gruetzmacher, president and CEO of LAI International.
Gruetzmacher says he and several other executives and managers from its factory in Portland, Maine will integrate the two companies.
Douglas Zak, former owner of Zak Inc., sold the company as part of his retirement exit strategy.
Before Zak Inc. can make parts for companies including Boeing, Goodrich, Lockheed Martin and NASA, the company needs to gain a special certification, which essentially upgrades the standards for design, production and installation, and opens up opportunities to attract large customers in the aviation, space, and defense industries.
Gruetzmacher says LAI will make equipment upgrades and hire additional trained employees.
"That facility for sure needs a quality management system and IT services upgrade," Gruetzmacher says. "We'll also need additional resources from machinists to technical and quality engineering employees."
Zak Inc. has begun operating under the name LAI New York. The third generation company has machined parts for customers including General Electric and Siemens for nearly 80 years.