9:41 AM ET Morning Skate: Which playoff bubble team could actually win the Stanley Cup?
Greg Wyshynski, senior writer: The Anaheim Ducks were my pick to win the Pacific Division and to emerge from the Western Conference. I also predicted that the Nashville Predators would miss the playoffs and the Edmonton Oilers would finish second, so it's entirely possible I was under the influence of some sort of high-strength cold medication.
Those missteps aside, I still have to believe there's something there with the Ducks, even if it's as a team that slips into the final wild-card spot and somehow finagles a playoff run out of it.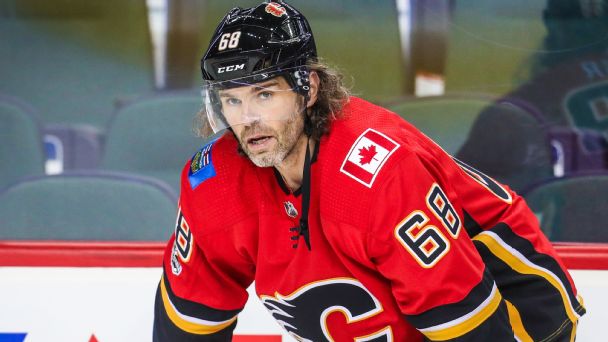 Greg Wyshynski and Emily Kaplan dish on potential conference realignment, Jaromir Jagr's future and much more. Plus, Jason Mackey of the Pittsburgh Post-Gazette joins to discuss the Penguins' rocky road, and Coyotes LW Max Domi stops by. Listen »
Are they a mess? Yeah, at the moment. The Ducks have a 2.67 team goals-against average in 43 games, which is basically all to the credit of their goaltending: John Gibson posting a .923 save percentage in 33 games, and Ryan Miller posting a very respectable .935 save percentage in 11 appearances.
The problem is that Anaheim is giving up 34 shots per game, second most in the NHL, and generating 29.5 shots, third fewest in the NHL. And 2.67 goals per game is unfortunately also what the Ducks are generating offensively this season, which ranks 25th. It's basically what they averaged last season, but scoring is up all over the league in 2017-18. Except in Anaheim.
Only two players on the roster have double-digit goals totals: Rickard Rakell (15 goals) and Jakob Silfverberg (11). Part of this is because of injury — Ryan Getzlaf has been