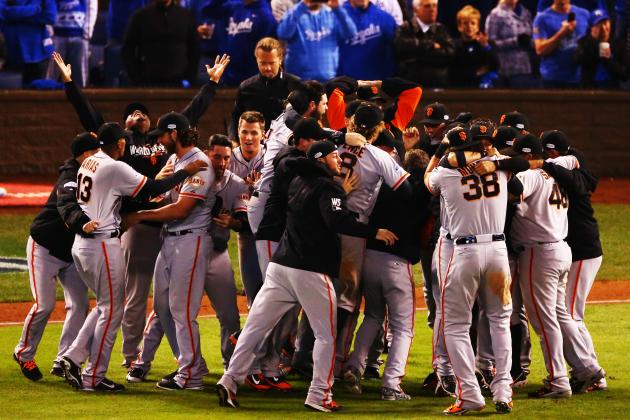 Dilip Vishwanat/Getty Images
With the 2014 World Series in the books and the offseason officially underway, let's put a bow on the 2014 season with one final addition of MLB power rankings.
Each team's spot in the following rankings reflects its overall performance in 2014, so the 10 postseason teams will obviously be at the top, and the further they advanced in the playoffs, the higher they will be ranked.
As for the 20 non-playoff teams, record was not the only factor that went into their placement. How well they finished the season, their performance in key areas and how 2014 affects the franchise moving forward all played a role as well.
Also included on each slide is a look ahead to 2015, with each team ranked based on where I feel it will stand at the start of spring training.
Teams with more complete rosters and little to do this offseason ranked highest, as they are more of a sure thing. However, teams like the Red Sox and Cubs that are expected to be busy this winter also ranked fairly high, based on the roster they will likely have once the offseason wraps.
Fresh versions of these power rankings will be put together throughout the offseason, with teams shifting based on their wheelings and dealings, but this will provide us with a starting point for that shuffling.
On a personal note, I want to say I appreciate all of the reads and comments on these rankings throughout the course of the season. This was my third year authoring our MLB power rankings here at Bleacher Report, and it was definitely another fun season.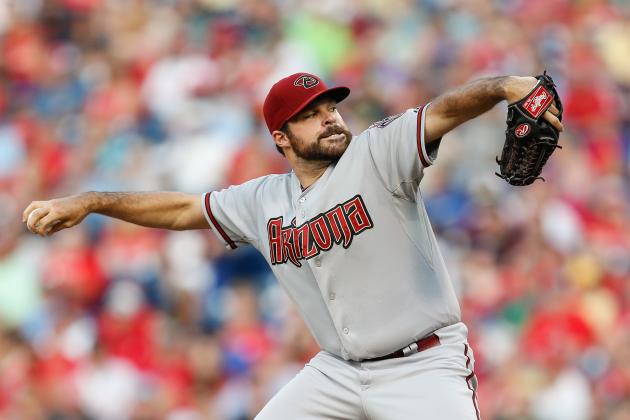 Brian Garfinkel/Getty Images
2014 Wrap-Up
The Diamondbacks opened the season with a …read more