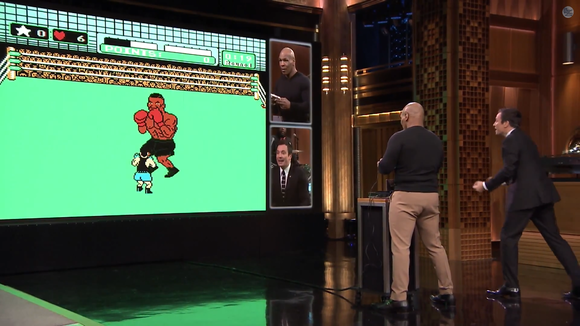 San Francisco didn't riot hard enough to burn this city to the ground yet, so I've lived to see another Friday and thus another iteration of your favorite column, Missing Pieces, where we wrap up the week's gaming news.
This week Mike Tyson fights himself, fake-Morgan Freeman and fake-Arnold Schwarzenegger play Assassin's Creed: Unity, and James Cameron poo-poos the Oculus Rift.
Naysaying
For a guy who singlehandedly tried to force us all to wear 3D glasses at the movie theater, James Cameron's "meh" opinion of the Oculus Rift is a bit ironic. Speaking to The Hollywood Reporter, Cameron this week said, "There seems to be a lot of excitement around something that, to me, is a yawn, frankly."
Funny, that's exactly how I felt about Avatar.
See you at the party, Richter
What does the French Revolution have in common with David Attenborough, Alan Carr, Arnold Schwarzenegger, and Morgan Freeman?
Trick question. The answer is absolutely nothing. Regardless, you can watch this fake Let's Play video from Ubisoft where celebrity impressionists mimic the famous stars over top of a four-player co-op mission in Assassin's Creed: Unity. It's just as dumb as it sounds.
In other Assassin's Creed news, if you want to look like a psychopath and just aren't satisfied with the usual hockey mask/machete combo, Ubisoft now sells a replica of the stabby-wrist-gauntlet thing from Assassin's Creed: Unity (known in more uptight circles as the "Phantom Blade").
A world of choices
Dragon Age is a series about choices, but oddly enough the upcoming Dragon Age: Inquisition doesn't let you import previous save games to access those choices. Instead, you'll have to go through a separate app known as …read more