Jenny Spielman was found dead in a bathtub at a drug treatment facility in Bay Park a few hours after spending the evening with family, celebrating her 29th birthday.
"She was smart," Spielman's sister, Laura, told NBC 7 Investigates. "She was funny. She was beautiful. And she was taken away, way too soon."
Spielman battled serious mental illness and addiction to prescription drugs for a decade. It was a battle she and her loving family lost that April 2008 night in a group treatment home on Ottawa Street.
The San Diego County Medical Examiner determined Spielman's death was an accidental drowning, but a combination of powerful drugs – including the narcotics Fentanyl and Oxycodone – also contributed to her death, according to the report.
Some medical experts say tragedies, like the overdose death of Spielman and the dangerous and illegal self-prescribing of controlled substances by her then-doctor, would be reduced if voters approve Proposition 46 on Nov. 4.
Opponents of the ballot measure disagree and said if Proposition 46 passes it will require unnecessary drug and alcohol testing for doctors. They also claim the measure would increase lawsuit settlement payouts for trial lawyers and patients.
Spielman was prescribed the drugs by Dr. Jerry Rand, an addiction treatment specialist. His actions, according to the California State Medical Board, contributed to Spielman's death.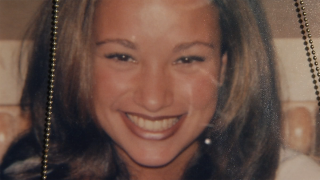 In a formal accusation, the Medical Board claimed Dr. Rand committed "gross negligence" and "repeated negligent acts" in her care, including a failure to "properly detoxify" and "closely monitor" Spielman, to "prevent (her) overdose and death." The Medical Board also criticized Rand for his alleged lack of a "coherent treatment plan" for her addictions.
According to that same accusation, Rand also illegally "self-prescribed" controlled substances and dangerous drugs, including sleeping …read more