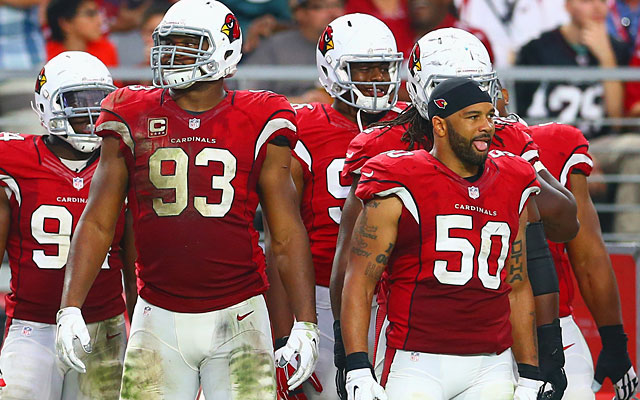 We are reaching the point where this is beyond brutal. I had my worst week of the season against the spread overall last week and again failed to pull through on my Best Bets. In the meantime, I won on Thursday for the eighth straight week, which does me no good here in a game I loved — hope that run is profiting someone, somewhere. (And I already like Cleveland next week, no matter what the spread is.)
So here I go again. Let's see if I can make something happen this week.
Steelers (+1.5) over Ravens: This line moved a ton, and I guess a lot of it came in early on Baltimore for whatever reason. I like Pittsburgh giving a point and a half. This is a huge night game. With a pumped-up crowd and Mean Joe Greene's number being retired, the Steelers offense could be far too much for a Ravens team that can't rush the passer against decent teams and can't tackle in the secondary. Take top corner Jimmy Smith out of the mix with a foot injury, and Antonio Brown might run wild.
Expect whoever plays QB for the Cowboys to have a tough time vs. the Cardinals defense. (USATSI)
Cardinals (+4.5) over Cowboys: Brandon Weeden under center for this game would be best case for the Cowboys because leaving Tony Romo and his ailing back on the field at this point jeopardizes far more down the road. Regardless, I think the Cowboys were exposed some last week and the Cardinals are just the sort of aggressive team to exploit some of those weaknesses. They simply find ways to win, and Dallas playing on a short week amid all the Dr. Jerry Jones drama looks like trouble to me.
This entry passed through the Full-Text RSS service – if …read more