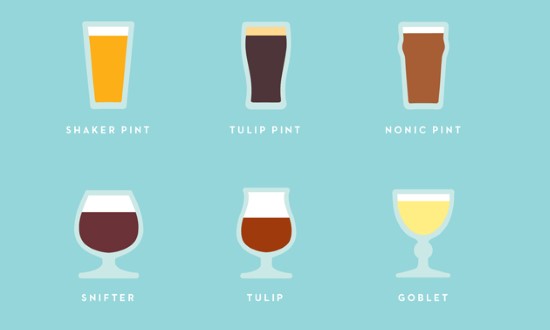 Craft beer has become a vibrant, thriving community, but as a movement one could say it's still in its infancy. The "average" craft drinker these days might best be imagined as someone who recently began discovering the joys of a well-made pale ale. They're excited to learn more about the history of beer and the beer industry, but slightly intimidated by the breadth of their task in absorbing hundreds of years of history, style guidelines and general knowledge. Looking for knowledge, they turn to their friends. And that's how myths get passed on.
For whatever reason, beer is conducive to myth and misinformation. Perhaps it's because certain stories are more romantic to tell than the historical reality, or some adages are so oft-repeated that they just become accepted as fact. For whatever reason, if you're in a beer bar, you'll almost invariably hear one or two of these myths perpetuated. But we might as well take one more shot at sharing some of the truth, both to educate the new beer drinkers and disabuse the veterans of just a tiny bit of snobbery.
1. "India pale ale" is so-called because it was brewed for British troops in India, and highly hopped to survive the journey by sea from Britain to India.
The IPA origin story is the granddaddy of all beer myths, the kind of thing that EVERYONE has heard (or in some cases, read on a brewpub placemat). However, the historical record suggests quite a bit to the contrary. Just ask beer historian Martyn Cornell, who has done the research because—get this—the guy's an actual, professional historian. With primary sources and old brewing ledgers and everything! For more than a decade, Cornell has been sharing IPA truths and shooting down many aspects (although not all) of the "ships to India" story, …read more