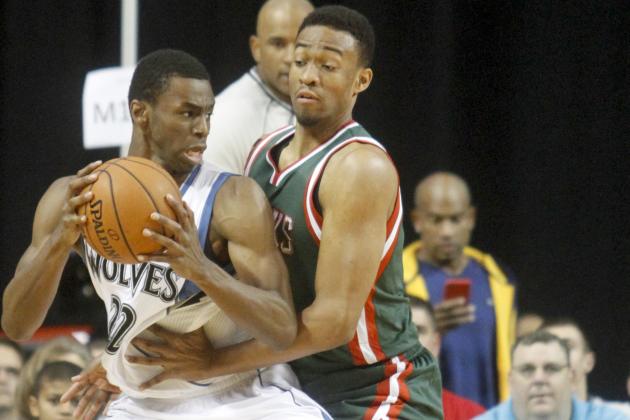 MATTHEW HOLST/Associated Press
After a few games into the NBA's regular-season schedule, the Rookie of the Year race is starting to take shape. Unfortunately, Los Angeles Lakers forward Julius Randle had to bow out with a broken leg.
At this point, it appears we could be looking at a five-man showdown. There just aren't too many rookies expected to play consistent minutes, as many of them aren't ready or find themselves buried behind veterans.
These are our favorites for Rookie of the Year this season based on their expected roles and impact for their teams in 2014-15.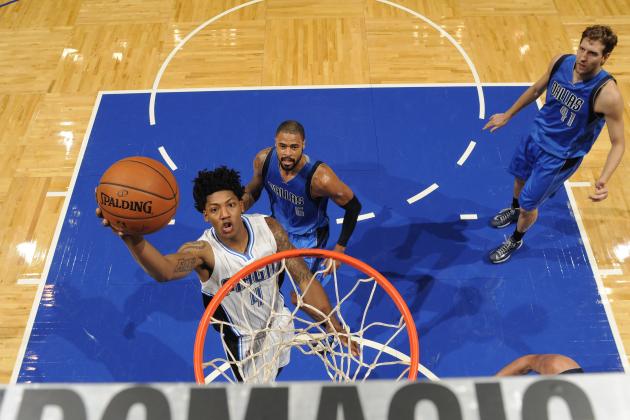 Fernando Medina/Getty Images
With the Orlando Magic looking at another ugly season, and Luke Ridnour the only other true point guard on the team, Elfrid Payton will get his chance to fill up box scores as a rookie. And he may not even need much of a jumper to make it happen.
Unless the Boston Celtics trade Rajon Rondo and hand the reins over to Marcus Smart, Payton seems like a lock to lead all rookies in assists. He led the Orlando Summer League in assists (7.0), averaged 5.5 dimes in preseason and dished out seven helpers in his NBA debut against the New Orleans Hornets. He followed that up with another seven dimes Thursday versus the Washington Wizards, although he did turn it over six times.
Payton is slick off the dribble and appears to be operating in pass-first mode. And at 6'4″ with smooth athleticism and long arms, he really fits right into the pro game from a physical standpoint. He's also an excellent rebounder for a guard—I wouldn't be surprised if he matched Andrew Wiggins' numbers on the boards this season.
Payton will probably fall behind …read more