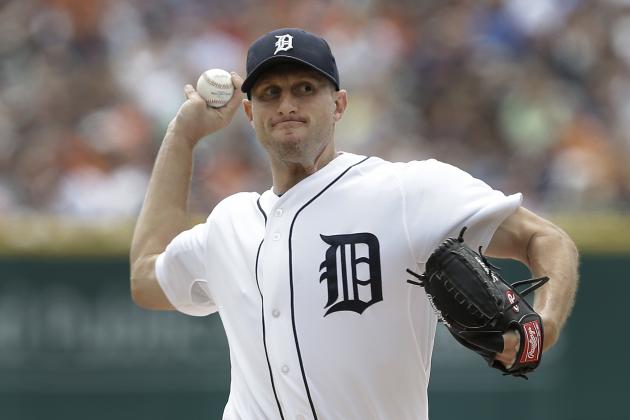 Paul Sancya/Associated Press
Let the Max Scherzer Watch begin! Among other things, of course.
Weep, for the 2014 Major League Baseball season is over.
And now rejoice, for the 2014-2015 MLB offseason has begun!
That is a thing worth being excited about, you know. Sure, there's a long time between now and spring training, but the Hot Stove season has plenty to offer to help pass the time. Free agency. Trades. Extensions. Awards. Announcements. The whole nine yards, really.
That's the gist of what will be going on over the next few months. For a deeper dive into what's to come, go ahead and start the slideshow for a full preview.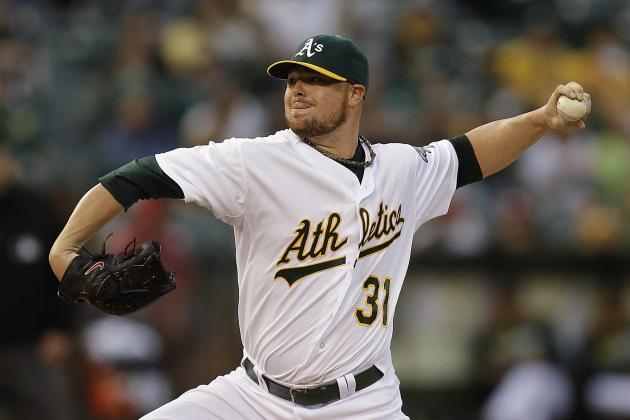 Ben Margot/Associated Press
Teams looking for pitching don't just have Max Scherzer to turn to. Jon Lester is also quite good.
Anybody need pitching? Because that's where the appeal of this winter's free-agent market begins.
The Arms
At the very top of the list of desirables is Max Scherzer. With a 3.02 ERA and a 10.2 K/9 rate since the start of 2013 and, oh yeah, an American League Cy Young in his back pocket, the 30-year-old right-hander is in line for a huge payday.
Also out there, meanwhile, are left-hander Jon Lester and right-hander James Shields.
The latter's market hasn't been helped by a poor postseason, but eight straight seasons of over 200 innings and a 3.17 ERA since 2011 should have teams lining up anyway. As for Lester, he followed an excellent postseason run in 2013 with a 2.46 ERA over 219.2 innings in 2014. Just as important for his market, he won't be getting a qualifying offer (more on that in a moment) after being traded midseason.
It's not all about the aces, of course. …read more